The Channel Master CM 1810 Super Mast is a 10 foot long, 18 gauge, high quality galvanized steel mast that works with all Channel Master antennas and mast mounts. Great for attic, rooftop, chimney, and wall installations.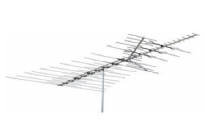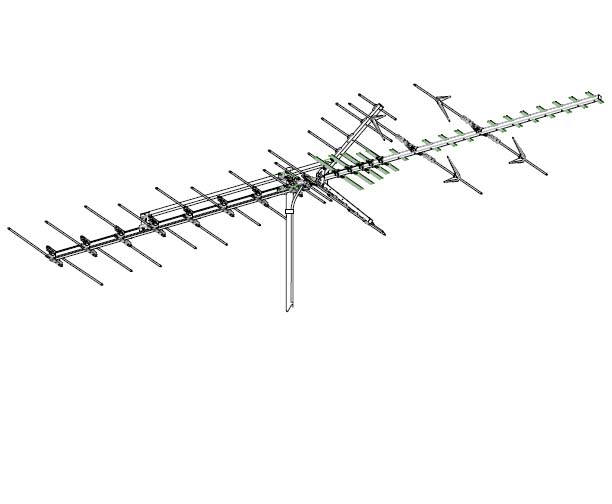 Estimated Range: 70 miles VHF & 60 miles UHF
Winegards Platinum HD series antenna. Winegards HD-7698P features 64 active elements (29 VHF and 35 UHF) for superior DTV reception performance. A 168 overall boom length offers exceptional surface area for signal capture. The HD-7698P is specifically tuned for DTV channels 7 through 69. Installation is made easy due to the light 17 lb. weight. Zinc plated steel hardware is included, as is a 75 ohm downlead coupler that snaps into place on the antenna.
WINEGARD HD7698P OFF AIR HDTV ANTENNA
EZ Mount Telescoping Antenna Pole
3 section 18 gauge Mast collapses down to 10' in length that with overlapping, extended mast length is 28'-0". Used for mounting off air antenna, ham radio ,MMDS wireless internet antenna (not included)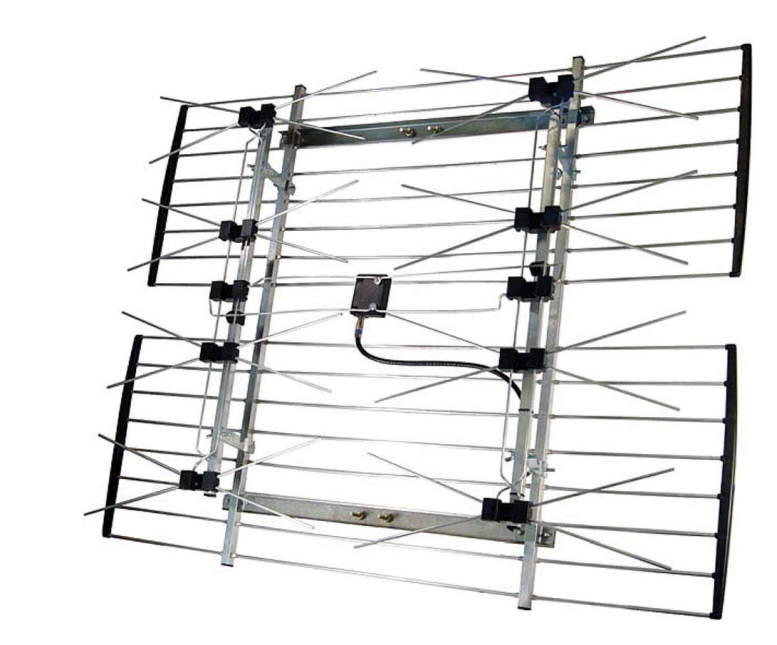 Product Highlights:
receives digital and analog UHF and high-band VHF TV signals
range is up to 80 miles
8-bay bowtie dipole design
41"W x 5-1/2"D x 33"H
20-1/2" turning radius (if used with an

antenna rotor)
75-ohm output for coaxial cable
accommodates 1-1/4"-1-1/2"

mast

(mast not included)
warranty: 3 years
**Off Air Digital antenna signal/channels are based on location, type of equipment and astmospheric conditions. We try our best to provide you with the closest amount of channels you may receive. There is no way to accurately guarantee the amount of channels you may receive due to weather,location or possible interferences in your area.**
Channel Master 4228HD Antenna
WINEGARD 8200U HD ANTENNA